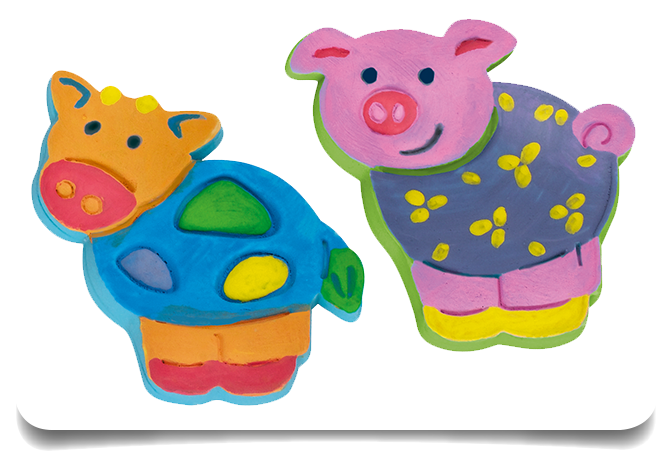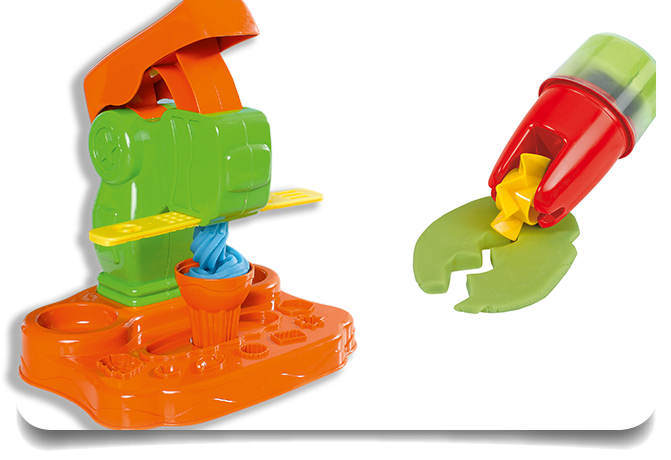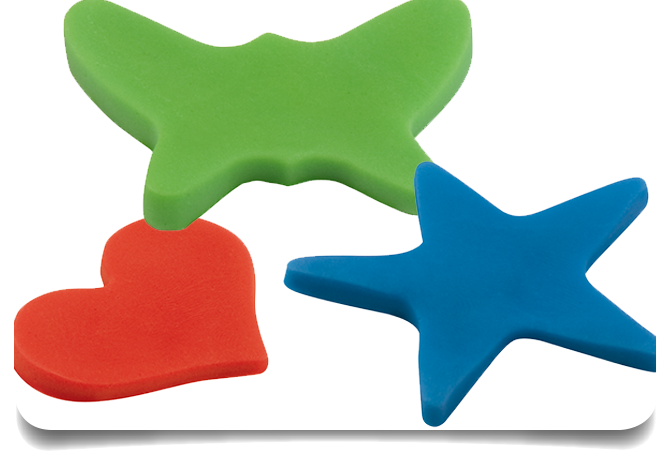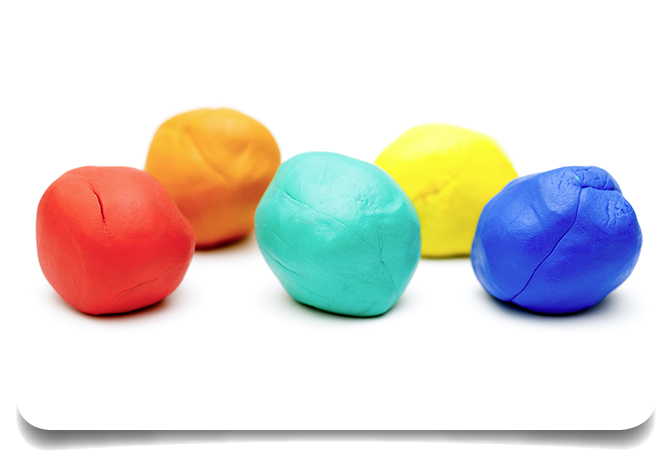 Tips & Tricks Children soft clay
THE clay for the first kneading trials, kneadable from 18 months. For the little ones, we recommend our product MY FAVOURITE MODELLING CLAY.

This clay can, but does not have to dry out. Children have 2 possibilities to play with it:
Play version: Cut out simple modelling clay figures, let them dry out and paint them with all common paints (Recommendation from our house KLECKSi Artist Set 633.0618 small bottles with fine nozzle respectively one of our Art Cutter Set 633.5390-2 complete craft kit).
Please take the following things into consideratioin when drying out our clay: Roll out at least 8-10 mm thick.2. Remove fissures etc. with a wet finger. 3. turn the figures several times during drying. 4. Think of a hole for later hanging.
Play version: Knead & press until the modelling clay loses its moisture, after the kneading fun just put the soft modelling clay back into the can with a few drops of water. Let it soak in overnight, then knead briefly and the modelling clay is like new. This process can be repeated 3-4 times.
For the smallest children, kneading and pressing the clay and mixing the colours is enough excitement. Big filigree kneading figures cannot be kneaded so well with soft modelling clay, here we recommend our waxy modelling clays (from 2 years, JUNiOR MODELLING CLAY).

The very best, should a child eat the modelling clay, this is not a problem at all, because we always keep ourselves above the legal requirements and tune our recipes always with the TÜV Rheinland. According to our slogan "We do not play around with quality. Your kids do."

This soft modelling clay is particularly popular in kindergartens & Co., as we dispense with the addition of cheap wheat products in our recipes for all our types of modelling clays. Our products are gluten-free, peanut-free, protein-free and lactose-free.

Presses & Co. for modelling clay
This soft modelling clay is ideally suitable for all common kneading presses. The modelling clay can be pressed particularly well when the children soft modelling clay is smooth and you only put a little bit of kneading dough in the filling hole, the more dough the harder the child has to press and the kneading press can be damaged.

Carpet cleaning: Let the clay dry and then brush it off gently.

IMPORTANT the HYGIENE: Always pay attention to freshly washed hands, without hand creams etc .. Food & drinks should also be avoided while kneading. Bread crumbs stick to the modelling clay and will gradually mould in the can. We use only the most necessary preservatives (chemistry) for the health of the children.
So and now the last tip! Please always keep in mind, modelling clay belongs to the category crafting, crafts possibly mean dirt, especially if you do not get ready for that. A craft underlay and a craft apron are always a good advice.