Feuchtmann finger colours bring more than colour into play
Whether at home, in the kindergarten or at school - our finger paints really goes far. It is ideal for conjuring creative works on paper, glass, mirrors, tiles or plastic. The paints from the house Feuchtmann are brilliant, light and can be mixed with each other perfectly.
Same quality, different packing
Do not wonder: We pack our finger colour for one thing in bottles and for the other in pots. The colour in bottles including accessories is suitable for children from 3 years, the colour in pots without accessories for children under 3 years. Either way, there is always high-quality Feuchtmann finger paints inside.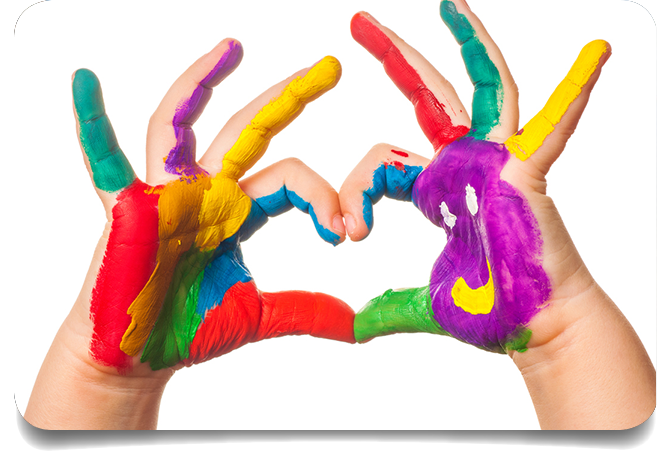 Feuchtmann finger paints …
... are educationally valuables.
Finger paints make strong. Motorically and intellectually. The little ones literally understand their fantastic idea, which they afterwards bring to paper, cardboard or glass. Seeing, smelling and feeling - all these senses are activated when using finger colour.
Thereby, you stimulate on the one hand the development of the hand and finger muscles, which among other things are important for writing. On the other hand, mini-artists learn different colours in a visual way and learn something about their mixing behavior.
... are hand friendly.
All children love to paint with finger paints. Clearly: who does not like to squelch about or to splash? However, care should be taken when colour and naked skin come into contact. Little Picassi, in particular, organize a colourful bodypainting event.
Our finger paints are certified according to DIN EN 71 and contain exclusively preservatives from the food and cosmetics sector. Additionally, they are provided with bittern so that children won't like to eat them. Our finger paint can of course be applied with a brush or spatula.