Dough & Modelling clay
Understand the world in a playful way with modelling clay by Feuchtmann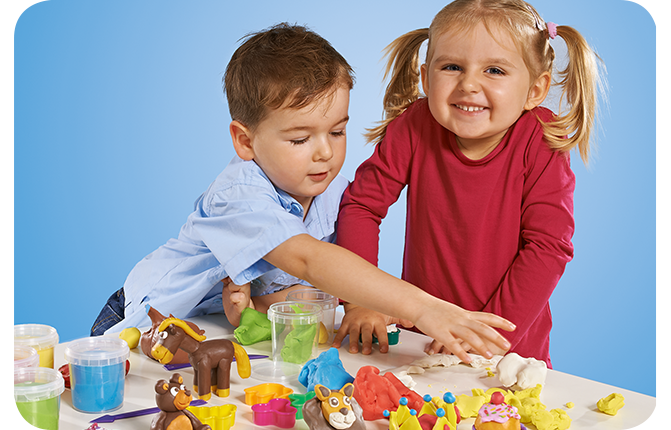 Kneading and modelling clay by Feuchtmann is intelectually valuable, because with it ...
… children expand their fine-motor skills.
… the little ones sharpen their senses (see, smell, feel).
… small artists become creative.
… children express their fantasy.
… the concentration gets sustained.
… children experience the good feeling of having created something.
… the worms simply have joy.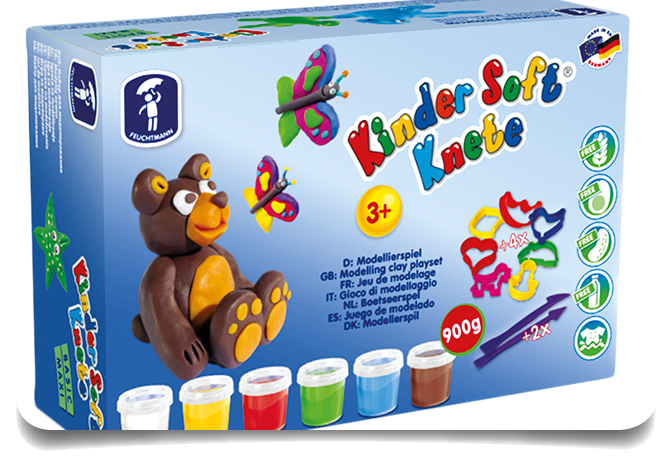 Children soft modelling clay from 18 months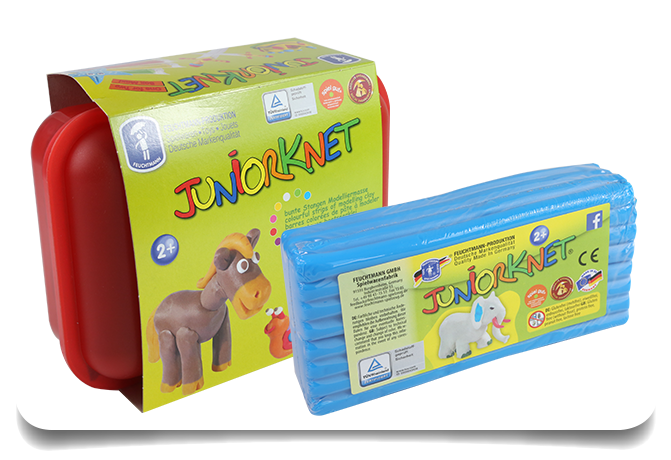 Junior modelling clay from two years: waxen and easly mouldable modelling clay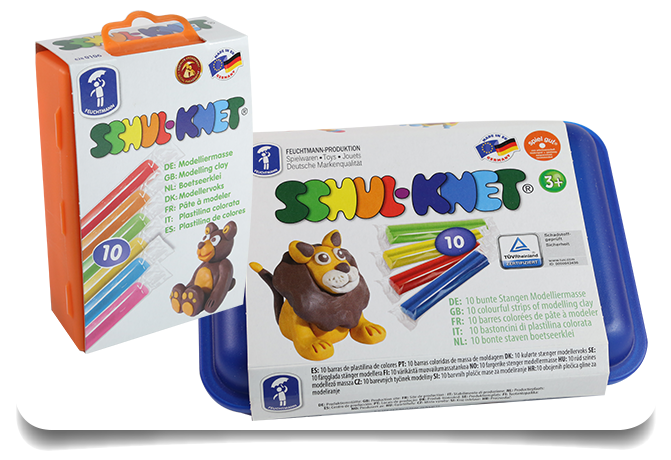 School modelling clay from 4 years, dimensionally stable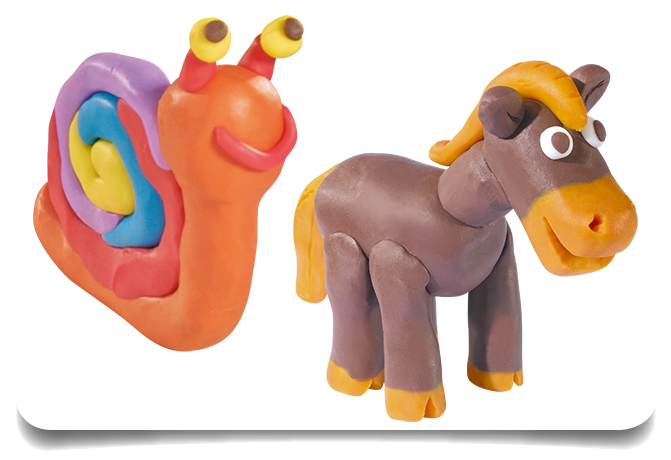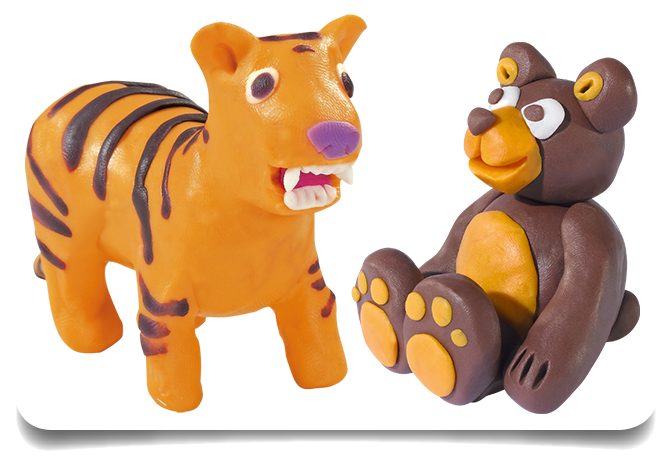 Kneading is fun.Kneading trains motor skills and creativity. No wonder that our kneading and modelling clay is regularly used in the privacy of our homes as well as in nurseries, kindergartens and primary schools . Moulding, creating, comprehension and perception – Feuchtmann modelling clay offers all these essential experences.
So modelling clay is an ideal toy for kids, right?
Some parents doubt about that when they think of the small, colourful pieces of modelling clay that got ground into the carpet. Or of the colour spots on the table, hand & Co. Learn upon our tips & tricks > how to remove quickly and comfortably Feuchtmann modelling clay.
We all have to admit: it can happen that children swallow our modelling clay. Therefore, we would like to point out that the safety of your little ones is our first priority. Feuchtmann tests all products very extensively and regularly. Our modelling clay is:
GLUTEN-FREE · PROTEIN-FREE · PEANUT-FREE · LACTOSE-FREE · WASHABLE
Why modelling clay is important for your child's evolution
With modelling clay, the little worm comprehends the world on his own. Children do not need much help with kneading (compared to many other handicrafts), and they start directly with the realization of their idea. Dangerous scissors, toxic glue, etc. remain in the drawer.
In addition, modelling clay is a real teamplayer: whether with the best friend or in the group - during kneading, it comes to an active exchange between the little ones. Because playing offers the excellent occasion to discuss planned projects. Provided, of course, there is enough modelling clay available!
What is actually the kneading and modelling clay by Feuchtmann made of?
Our modelling clay consists of natural substances such as water, oil, salt and gluten-free cornflour. As we dispense with unnecessary additives such as fragrances, our modelling clay is suitable for allergyic persons. This is also confirmed by independent tests by TÜV and LGA. To put it concretely:
Your child would have to eat around 7 kilo modelling clay in order to cause serious harm to health.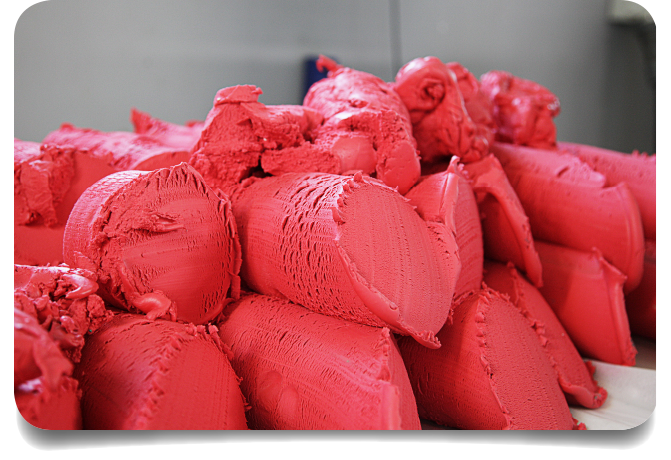 ---
---
Accessories
You wish to learn morge about our kneading & modelling clay?
We have of course compiled a lot of helpful tips & tricks as well as creative ideas for you.
You wish to buy our kneading & modelling clay?
Feuchtmann products are available in selected retailers. Just ask and we will name you a partner in your area.
You wish to distribute our kneading & modelling clay?
Let's talk about it. We are always interested in a long-term and fair business partnership.